Edit Demand

You can edit your demand values by choosing the department, job type, the min/max demand values, at any time and a day.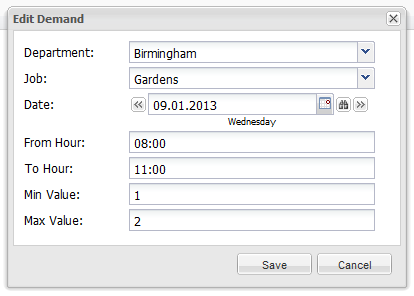 Department – select the department you want to edit

Jobs – select the job you want to edit

Date – select the date you want to make changes

From-To – select the time period in which you want to make changes

Min/Max Values – fill the min/max values you want to put in place of the department, the job, the date, and the time period that you have already specified. You can modify only these values what you need. If you want to change only min values, leave empty max values row.